We're raising the bar on aged care in Australia

The whitepapers below have been developed by Catholic Healthcare in conjunction with leading industry experts to help improve aged care in Australia.
Thought Leadership in Aged Care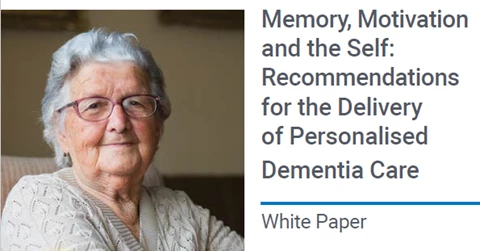 Memory, Motivation and the Self: Recommendations for the Delivery of Personalised Dementia Care
Professor Muireann Irish is Professor of Cognitive Neuroscience in the School of Psychology and Brain and Mind Centre at the University of Sydney. Originally from Ireland, Muireann completed her PhD at Trinity College Dublin, before relocating to Australia in 2010 and establishing the MIND research team.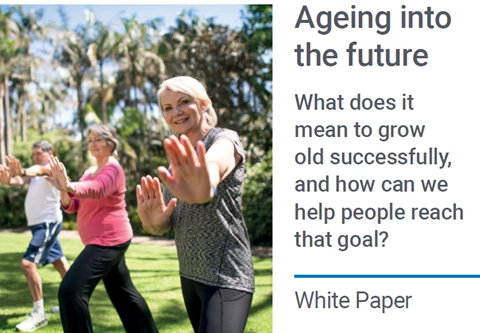 Ageing into the future
What does it mean to grow old successfully, and how can we help people reach that goal?
By Professor Susan Kurrle, a geriatrician at Hornsby Ku-ring-gai Hospital and Batemans Bay Hospital in southern NSW. She holds the Curran Chair in Health Care of Older People in the Faculty of Medicine and Health at the University of Sydney.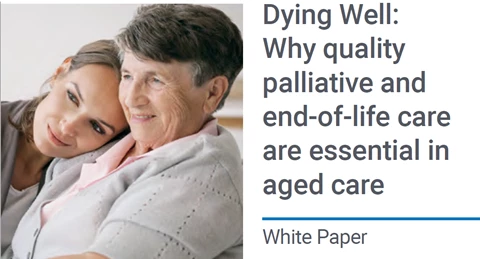 Dying Well: Why quality palliative and end-of-life care are essential in aged care
Dr Margaret O'Connor AM is Emeritus Professor of Nursing at Monash University and a Board Director at Catholic Healthcare. She has extensive healthcare experience as a nurse and researcher specialising in end-of-life care. During her career, Margaret has led the development of several home-based palliative care services in Melbourne.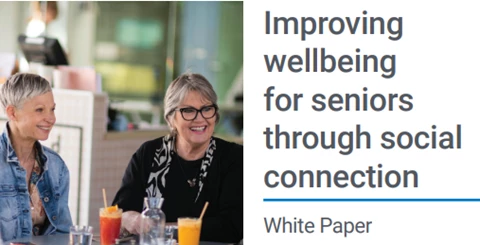 Improving wellbeing for seniors through social connections
Dr Julie Bajic Smith is a registered psychologist and the founder of Wise Care. She has partnered with Catholic Healthcare to develop a range of new educational resources for staff and clients on mental wellbeing for seniors.
---
Foundations for thought leadership
A preference for the poor and marginalised
Our preferential option for the poor is not about brand. It is not about positioning strategy. It is not any political or ideological driven choice. This preference is the gospel.
When Catholic Healthcare includes models of care and service to those marginalised or excluded or 'on the edge' of society, this is gospel.
When Catholic Healthcare differentiates in that 'extra step' of innovation to instil peace, laughter, happiness, excitement, and human wellbeing, it is gospel.
When Catholic Healthcare advocates for the rights of the vulnerable and aged, and the inclusion of the marginalised, this is the social justice of the gospel.
When Catholic Healthcare reaches out in programs to enhance peoples lives in the home and in our residences, this is the good news of the Church's social doctrines. The same principles that inspired our founding congregations and parishes to establish ministries in cities and country towns, that became Catholic Healthcare as we know it today.
Catholic Healthcare's mission statement of promoting life stems from the gospel promise of Jesus Christ in the Gospel of John (10:10) to 'bring life to the full', and our strategies, policies and care fulfills that promise. We welcome everyone joining us in this mission, because you don't have to be a believer to believe in doing good, to be compassionate, to be just, and affirm the fullness of life.
Expressing Spirituality
Catholic Healthcare is founded as a ministry of the Church. It has spiritual roots based on gospel values. But you can be spiritual, and not be an ardent church-goer. You can be spiritual, and not very religious. You can be spiritual, and not a believer in any one faith.
Spirituality transcends organised religion. Spirituality is studied in workplaces and clubs and societies, as much as in churches. Spirituality can be revealed in the respect and honesty of family and friends, as much as in a prayer. Defining spirituality can limit our understanding, whereas expressing spirituality takes us on a journey of discovering.
The values of Catholic Healthcare (courage, compassion and integrity) are words, that when practised in our workplaces, express a spirituality unique to us – in affirming the wholesomeness of life.
When we affirm life in others, it is an expression to our inner spirituality: in compassion or touch or care, the respect of conversation, or the hospitality of making a home. Something more than us –whether it be God, a mystic, a 'Way' or simply our human spirit – directs the expression of our spirituality into action - to 'bring life to the full'.