Nostalgia is a common emotional experience that enhances social connectedness, meaning in life and positive mood in the elderly; research suggests it is also beneficial for those with dementia.
McQuoin Park residents celebrated Vegemite turning one hundred with a special film starring themselves and directed by Lifestyle Coordinator, Karen Sykes and edited by Lifestyle Assistant, Monica Adhikari, a film graduate, and soon-to-be Juris Doctor in Law.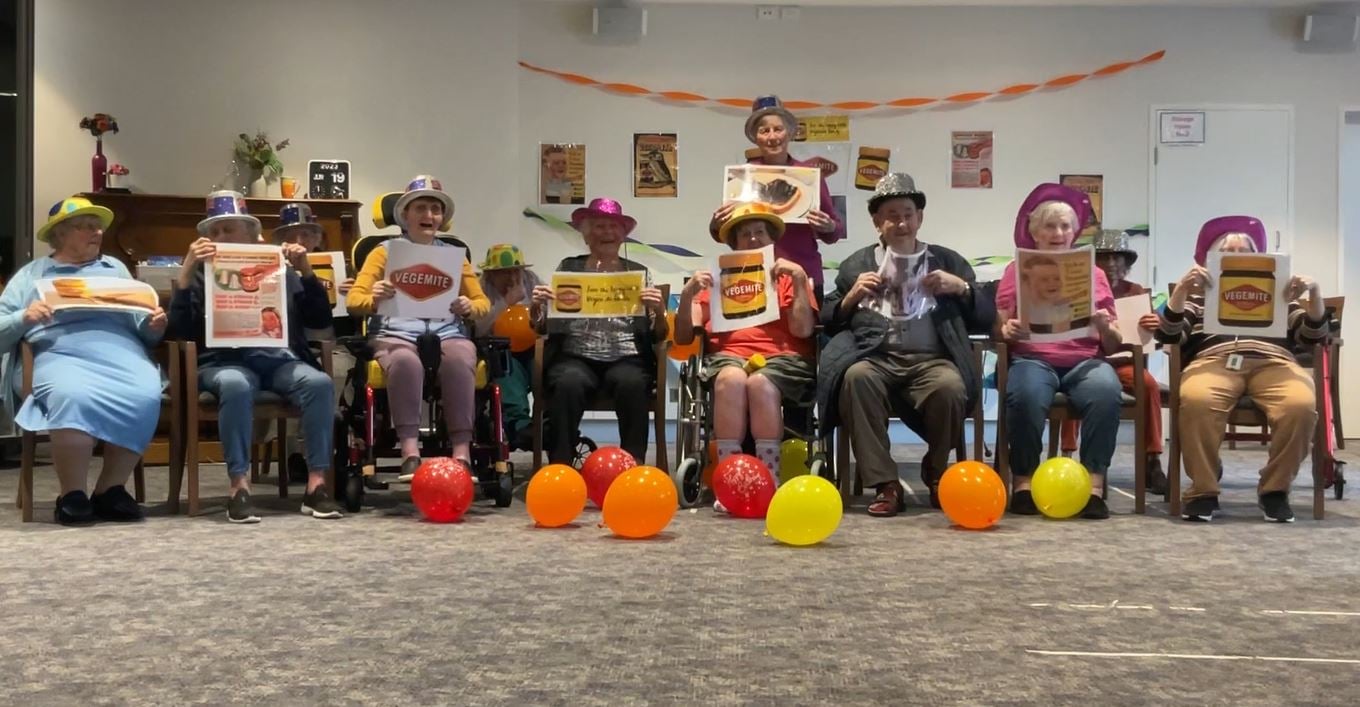 Residents spoke of their favourite ways to eat vegemite; these included on holey Vita-Weat crackers with butter and vegemite worms, hot buttered toast or paired with lettuce on sandwiches.
'The idea of the film came from a handwashing video we made; the residents had such fun making it," said Musette Healey, McQuoin Park's Residential Manager.
Making the film led to residents reminiscing about their experiences of growing up.
Resident Fran Timbs spoke of the close bond she had with her brother, Joe, who lived with Down Syndrome and has sadly passed away, taking a Vegemite sandwich for lunch every day of his 17 years of school.
'He wouldn't eat Vegemite on brown bread, only white," she said.
Chefs Guiseppe and Peter whipped up vegemite-infused fare, including burgers and meat pies, and of course, there were plenty of cheese and vegemite crackers to go around.
Residents finished the day with a rousing sing-along of Australian songs such as Waltzing Matilda, I Still Call Australia Home and the national anthem, Advance Australia Fair.