Providing for your family is one of the most important jobs you will ever do. If you are lucky, you will find meaning in your work, and if you are especially fortunate, you will find support to study on the job.
Looking to return to the workforce after having her family, Jessica McDonald noticed a traineeship in aged care with Catholic Healthcare and jumped at the opportunity to apply.
Jessica's interest in aged care was piqued earlier, but personal issues prevented her from pursuing her dream career.
'When my dad was at the end of his life, I was so inspired by the people who cared for him; it led me to where I am now,' said Jessica.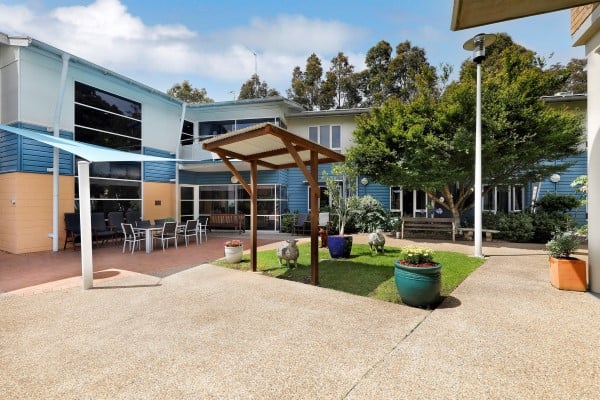 Starting her traineeship with Maranatha Lodge Batehaven in July 2022, Jessica is now a fully qualified personal care assistant with a Certificate III in Individual Support.
'Catholic Healthcare pays for your qualifications. You're also getting paid to learn on the job. And when you have completed your one-year traineeship, you are almost certainly guaranteed a job. And that's fabulous, isn't it?' Jessica McDonald.
She also has the honour of being the first trainee to graduate from Maranatha Lodge.
Two more trainees have since started.
Working part-time with the assurance of set hours has allowed Jessica to embrace a work-life balance.
'Unlike other places where I have worked, having the flexibility to choose my shifts has been incredibly important as a mother, and was one of the main things that attracted me to Catholic Healthcare,' she said.
'Catholic Healthcare's management have also been exceptionally supportive of me,' said Jessica.
Jessica's traineeship involved a two-hour online theory session per week through Registered Training Organisation, ARC Training, and practical learning on the job.
A Day in the Life of Personal Care Assistant
Jessica's 8-hour morning shift starts with preparing residents for the day. This involves showering and dressing, delivering breakfast trays, changing beds, and helping residents with their needs.
'Spending quality time with residents allows deep and meaningful bonds to develop and is made up of many memorable moments,' Jessica said.
'We have a community here. Maranatha Lodge is the resident's home and employees are like the residents' extended family. It is a good experience all around, especially for Jess,' said Amanda Ackerley, Maranatha Lodge's Residential Aged Care Manager.
For Jessica, the future looks bright and in time, she hopes to grow within the aged care industry. For the time being, she is happy to settle into her personal care role.
Find out more about Maranatha Lodge Batehaven here
If you are interested in a career at Catholic Healthcare here