Our Health and Wellness teams are supporting clients to live happier, healthier lives with tailor-made exercise and leisure programs. At the new Wellness Centre located in Wahroonga's McQuoin Park Retirement Village, coordinator Niall is excited about the array of fresh offerings on the schedule for 2022. Online as well as in-person activities are available, but face-to-face classes and social outings are a highlight so far.
"Terrigal Beach was a great way to start our social outings," Niall says. "Beginning on Valentine's Day, it was a great way for clients to enjoy ice cream by the beach together, take in their surroundings while enjoying morning tea, and making social connections throughout the excursion."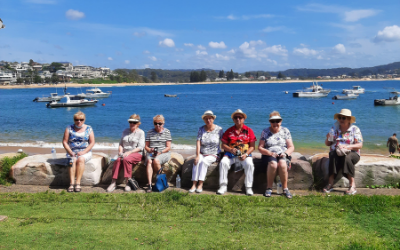 Above: Clients enjoying their first outing to Terrigal beach
The program aims to expand clients' knowledge, enhance their wellbeing and allow them to pursue their interests – options at the Centre include a range of exercise classes, art therapy, book club, meditation, Pilates, yoga, tai chi, trivia, smart technology and walking groups.
"All the activities have been well-received, and clients have been really happy to connect with others they haven't seen in a while due to COVID-19," says Niall.
The McQuoin Park Centre is open to the wider community as well as existing Home Care clients. The cost of casual classes or a monthly membership can be included as part of the Commonwealth Home Support Program (CHSP) or Home Care package, or privately funded.
For more on the McQuoin Park Wellness Centre, phone 1800 225 474 or click here.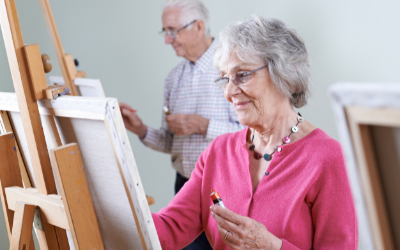 Find a program near you
A range of health and wellness programs including Feel Fit, Walking with Confidence, Stepping On and other exercise classes are available to clients at multiple Catholic Healthcare locations across Sydney, as well as the Central Coast, Hunter and Southwest NSW. "Staying active and building friendships supports our clients to stay healthy at home for longer," says Rebecca Waterhouse, who manages the Central Coast offerings.
Contact us to find your nearest location on 1800 225 474 or click here.