Residents from St Joseph's Aged Care Coffs Harbour visited the Dolphin Marine Conservation Park for their My Wish experience, a dream outing or experience offered to all residents of our Homes as part of our Mission to 'promote life in all its fullness'.
"I was so thrilled to be able to get out and visit the park. We were able to attend two information talks – one featuring dolphins and the other, sea lions," says St Joseph's resident, Mary. "I even got up close and personal and fed a peacock!"
The Dolphin Marine Conservation Park is a multi-award winning marine wildlife park that is home to marine life inculding Indo-Pacific bottle nose dolphins, Australian sea lions, little blue penguins, sea turtles, freshwater turtles and a variety of local fish species.
They are active participants in the Australasian Species Management Program, and have bred more than 14 Australian seas lion pups at the park. The park also conducts special conservation programs to raise awareness of the dangers of the fishing line entanglement - one of the biggest killers of turtles, seals and other marine wildlife.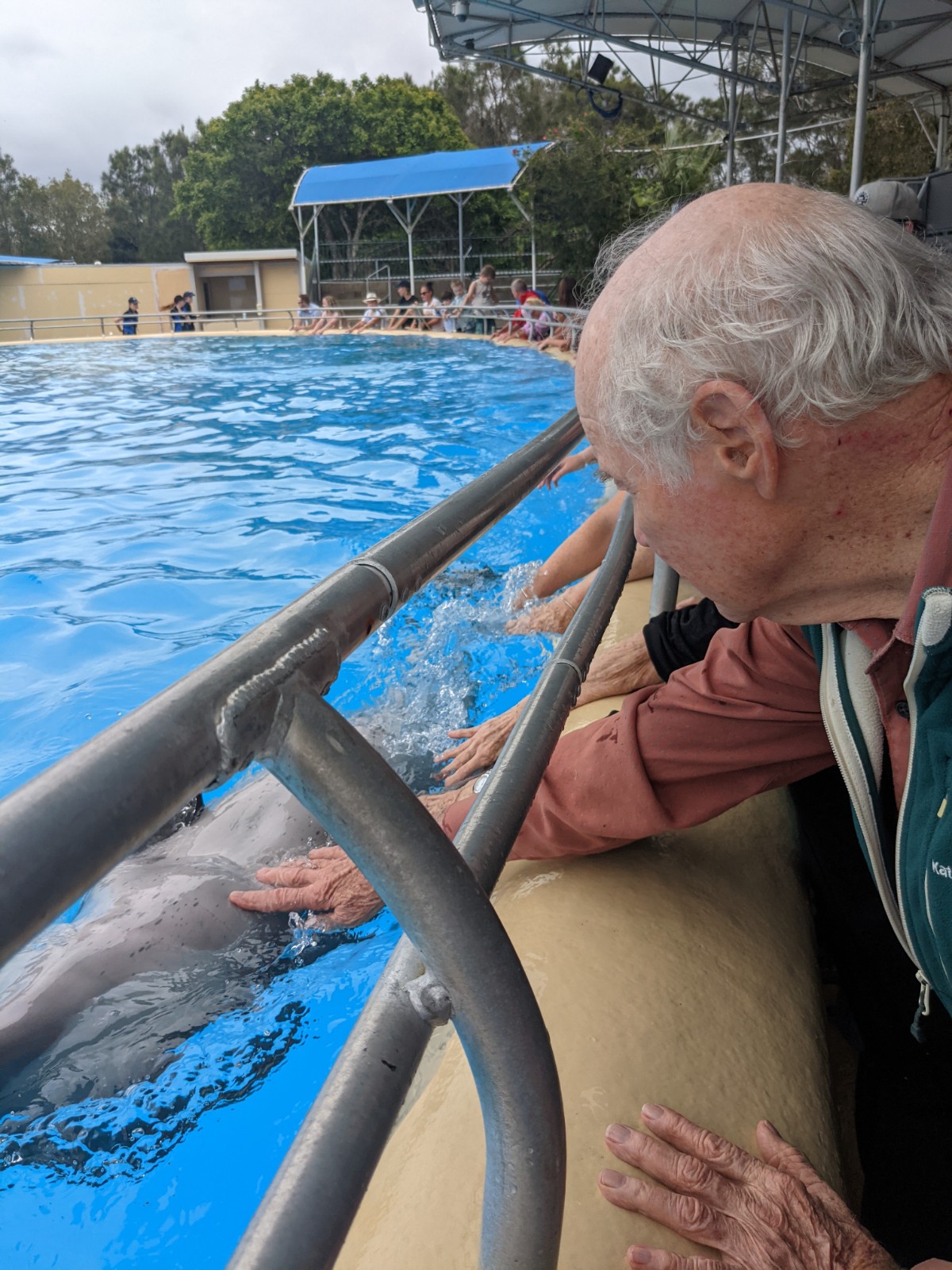 Above: Residents enjoy interacting with the dolphins!
The Dolphin Marine Conservation Park was top of the residents' lists for their MyWish experience.
They took a short trip from the Home to the park and were blessed with a fine day on arrival. Staff from the Home escorted the group through the park. Lifestyle Coordinator Meagan says she was delighted that residents were able to enjoy the special outing. Recreational Activities Officer Amy agreed and says residents had an opportunity to learn more about the conservation aspects of marine life.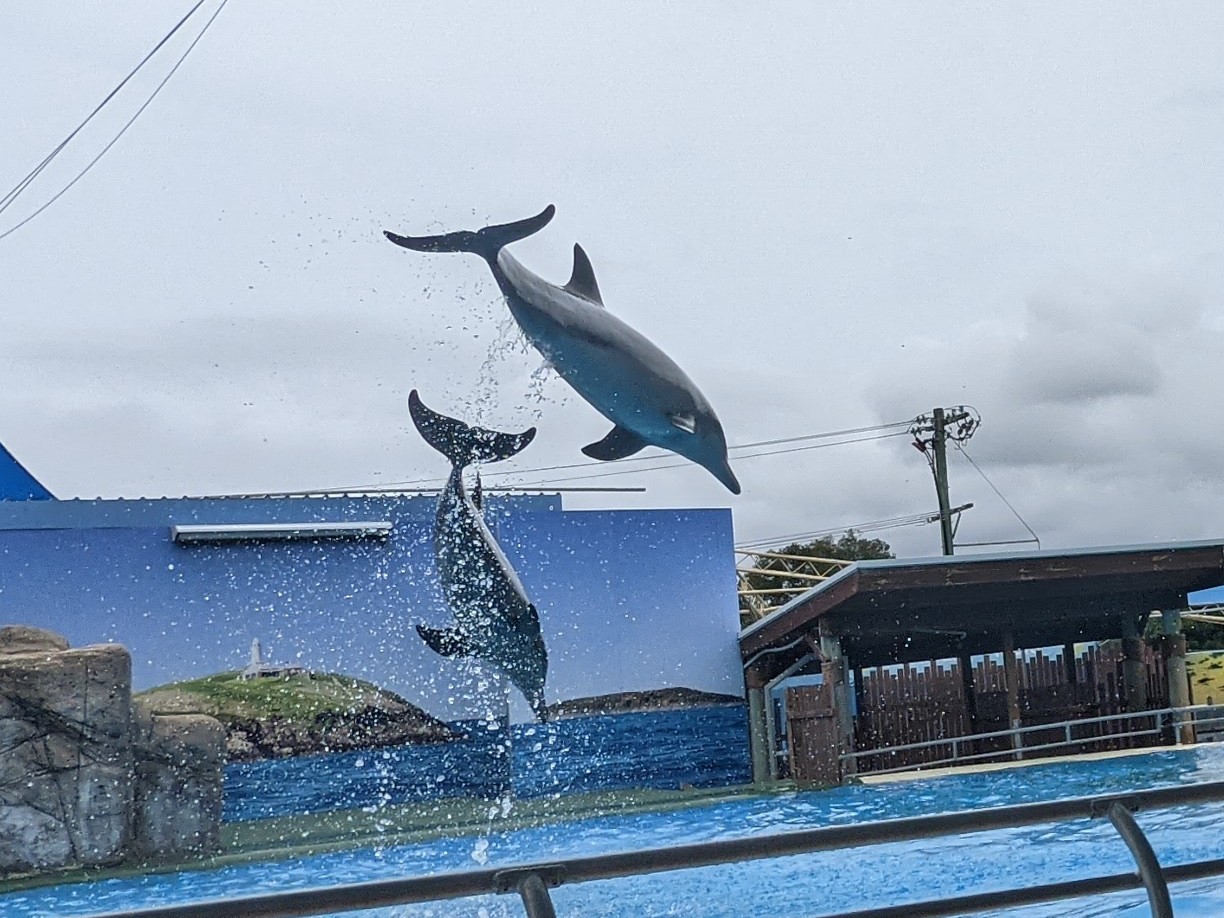 Above: The dolphins in action at the show!
But the final comment goes to St Joseph's resident Robert who says: "I enjoyed being able to feed the turtles lettuce, as well as inspecting a beautiful tropical aquarium!"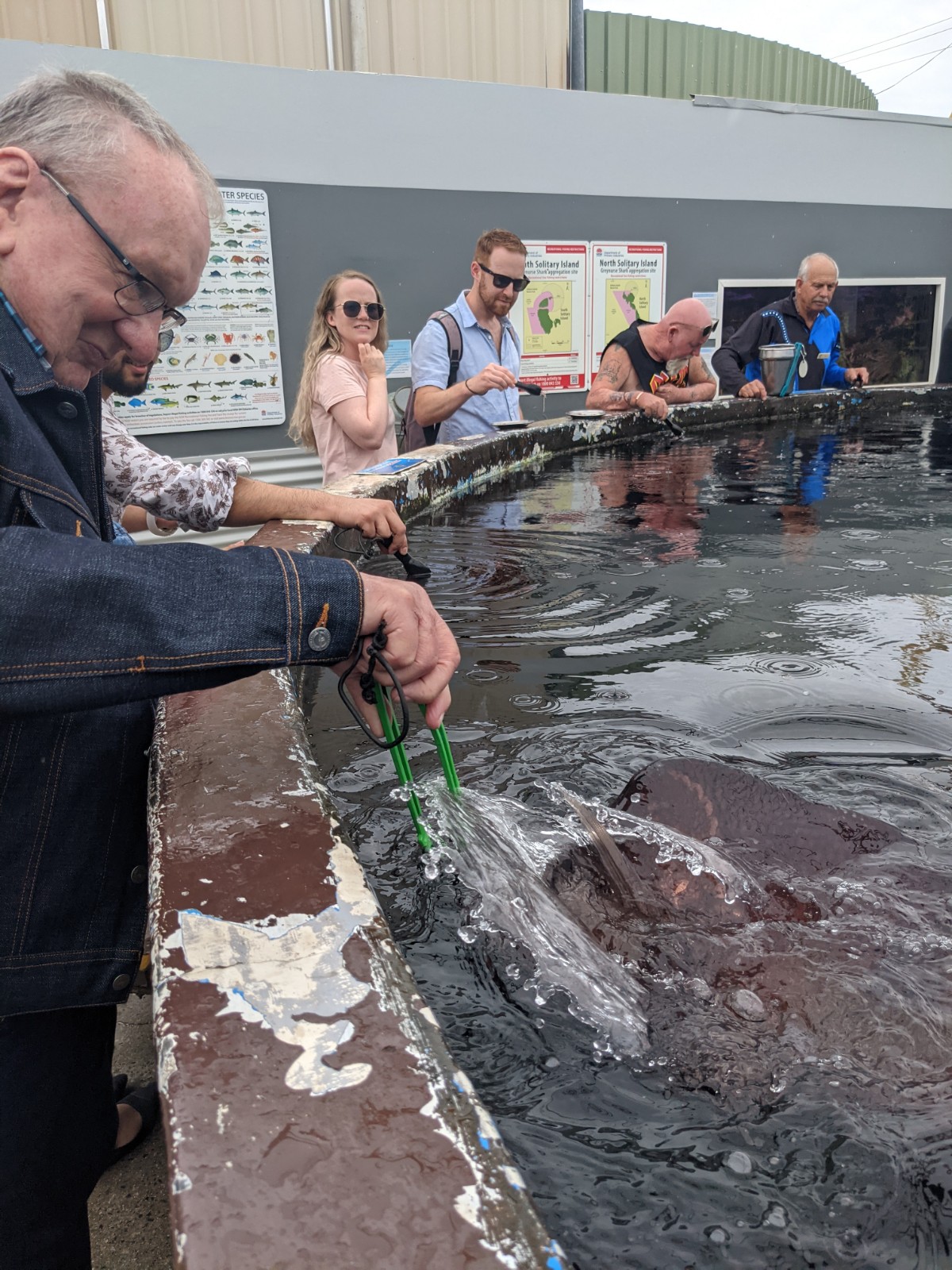 Above: Feeding the sea turtles
Our residents can look forward to new My Wish experiences, as we head further into 2022.
Watch a video of the My Wish below -
To learn more about St Joseph's Aged Care, in Coffs Harbour call 1800 225 474 or visit -