An official commissioning ceremony was held for Karen Borg, CEO, in December to mark her commencement with Catholic Healthcare.
The symbolic ceremony was held in the beautiful Chapel at MacKillop House Norwest. Rebecca Davies, Board Member lit a 'candle of hope' as part of the advent wreath. This was followed by Peter Steane, Chair of Trustees, reading the Scripture of Jesus washing the feet of the Apostles, highlighting servant leadership.
Steven Teulan, Chair of the Board conducted the commissioning, inviting Karen to publicly declare her commitment to serving the mission and Values of Catholic Healthcare and to faithfully lead the organisation.
A candle and cross were presented to Karen by Wayne Leamon, Board Member as an affirmation of her leadership in the ministry of the Catholic Church.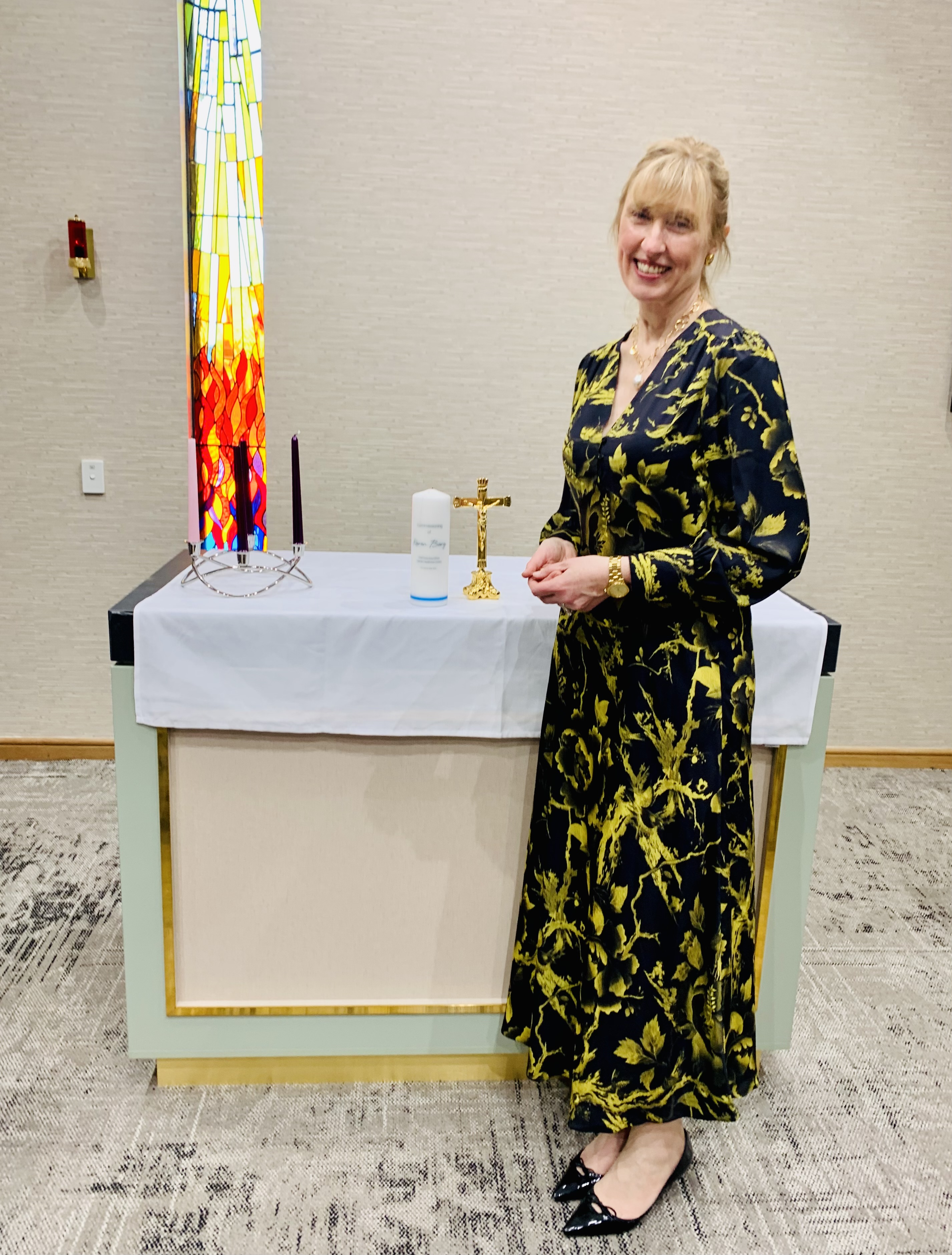 Above: Karen Borg, CEO receives a candle and a cross as part of the commissioning ceremony.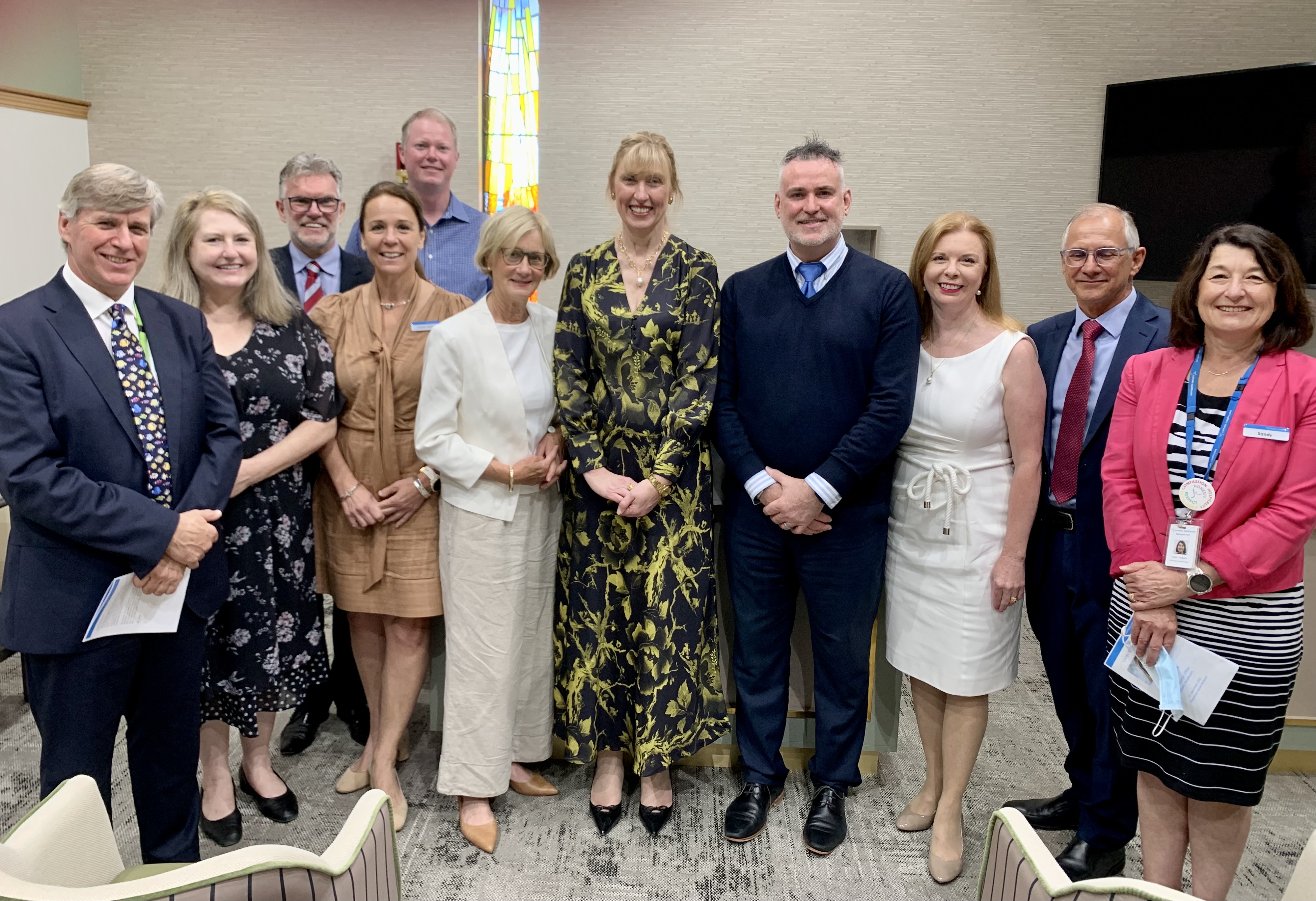 Above: (Left to right) David Bergman, Jill Luckman, Andrew Nee, Therese Adami, Michael Lockwood, Anne Maree Hodgson, Karen Borg, Brett Reedman, Julie Toma, Carel Bothma and Sandy Ferguson.
For more information call us on 1800 225 474 or click here