Today on International Nurses Day, 12 May, we'd like to say thank you to acknowledge the contributions of all our wonderful nurses and frontline care teams.
We are fortunate to have more than 600 Registered Nurses working across Catholic Healthcare in management, Clinical Governance, Residential Aged Care, Home & Community Services and Healthcare. Our teams have worked tirelessly to provide compassionate care for older Australians during another year of the pandemic – supporting residents, clients, patients and their loved ones through challenging times.
Read more below about some of our wonderful nurses and the impact they have in their roles at Catholic Healthcare.

Olivia, Registered Nurse at Villa Maria Eastern Heights
Olivia moved to Australia in 2017 from South Korea to study nursing at the Queensland University of Technology (QUT), graduating last year. She is enjoying her first nursing role at Villa Maria Eastern Heights Ipswich, where she has been working for just over a month.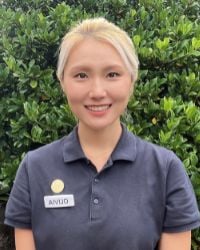 What attracted you to working in aged care? I have always wanted to work in a profession which involves helping the elderly in some way. Working in aged care as a nurse gives me the opportunity to help residents live their best lives.
What is the most rewarding part of your role? I enjoy working together with other teams at our home to improve the health outcomes of our residents.
What is the most challenging part of your role? Time management, due to the nature of the many unexpected situations that come up each day. We need to be flexible and agile.
Manisha, Registered Nurse at Maranatha Lodge
Manisha is one of the 2022 Catholic Healthcare Scholarship Program recipients and is studying a Graduate Certificate in Renal Nursing, as well as working as a nurse at Maranatha Lodge, in Batehaven.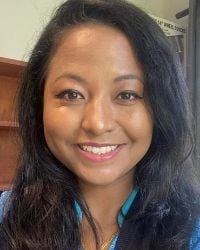 Why did you want to be a nurse? As a Christian, I have always had an innate desire to serve the Lord and to be of service to others. For this reason, I wanted to be a nurse so that I could serve others and bring them joy.
What is the most rewarding part of your role? I always feel great being able to put a smile on our residents' faces. Seeing them flourish and grow is rewarding.
Tell us about the nursing studies you are undertaking under the 2022 Catholic Healthcare Scholarship Program? I am studying Graduate Certificate in Renal Nursing, leading to a Masters in Nursing at the University of Tasmania, in a scholarship provided Catholic Healthcare and New South Wales Health. I am so thankful for the scholarship! After I finish my studies, it is my dream to work in a role that enables me to use my skills in administering renal treatments to enhance the quality of life for the elderly.
Cathy, Registered Nurse, Home and Community Services, Central West region
Cathy has been a Registered Nurse for a remarkable 43 years, and works within Catholic Healthcare's Home and Community Services Team in the Central West region, in New South Wales.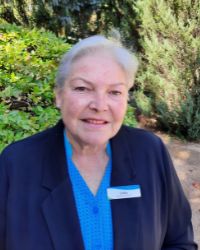 Why did you want to be a nurse? I think I was born to be a nurse! My school reports from way back in kindergarten and onwards all said that if a child fell over in the playground, I was always the first one there to help them!
What is the most rewarding part of your role? Nursing is a great profession – no two days are ever the same. For me, the best part of being a nurse is being able to make a difference to someone's day. Growing old can be isolating and lonely. To take time and make a person feel valued and respected is the focus of my day.
What are some of your hobbies? I am currently undertaking African drumming and aqua aerobics classes. I am a keen bee-keeper, camper and kayaker! I love to find time to spend with my family when not at work.
Susan, Infection Control Lead, Quality and Compliance
Susan manages COVID-19 safety, infection control and prevention across Quality and Compliance for the Residential teams.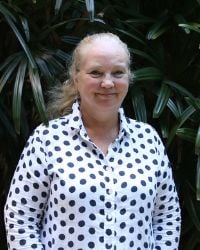 Why did you want to be a nurse? My earliest memory as a child, was always caring for others – firstly from a doll's hospital to later, a real hospital! Nursing chose me, and I naturally followed this pathway. The science of nursing is called 'pathophysiology' and has always been of interest to me too.
What is the most rewarding part of your role? I really enjoy teaching and supporting our teams to better understand infection prevention and control, and influencing them to improve their skills in this area. I am continually impressed by the dedication, commitment and lack of selfishness shown by our teams, to be able to work through difficult times such as the current COVID-19 pandemic.
What is the most challenging part of your role? It is challenging to meet competing demands especially during multiple outbreaks, during the current COVID-19 pandemic. Some days I do this well and other days I feel I have not been able to give everyone what they need, and I find this challenging. I work long hours to ensure I can do this to the best of my ability.