This week we celebrate NAIDOC Week from 3 July to 10 July. The theme for this year is Get Up! Stand Up! Show Up! with an emphasis on rallying for systemic change for all Aboriginal and Torres Strait communities.
During NAIDOC Week we take the time to recognize the history, culture and achievements of Aboriginal and Torres Strait Islander peoples. NAIDOC Week is also a great opportunity for all Australians to learn more about First Nations cultures and histories and participate in celebrations of the oldest, continuous living cultures on earth.
We spoke to Michelle, a Kamilaroi woman who works as a catering assistant at Macquarie Care Centre in Bathurst.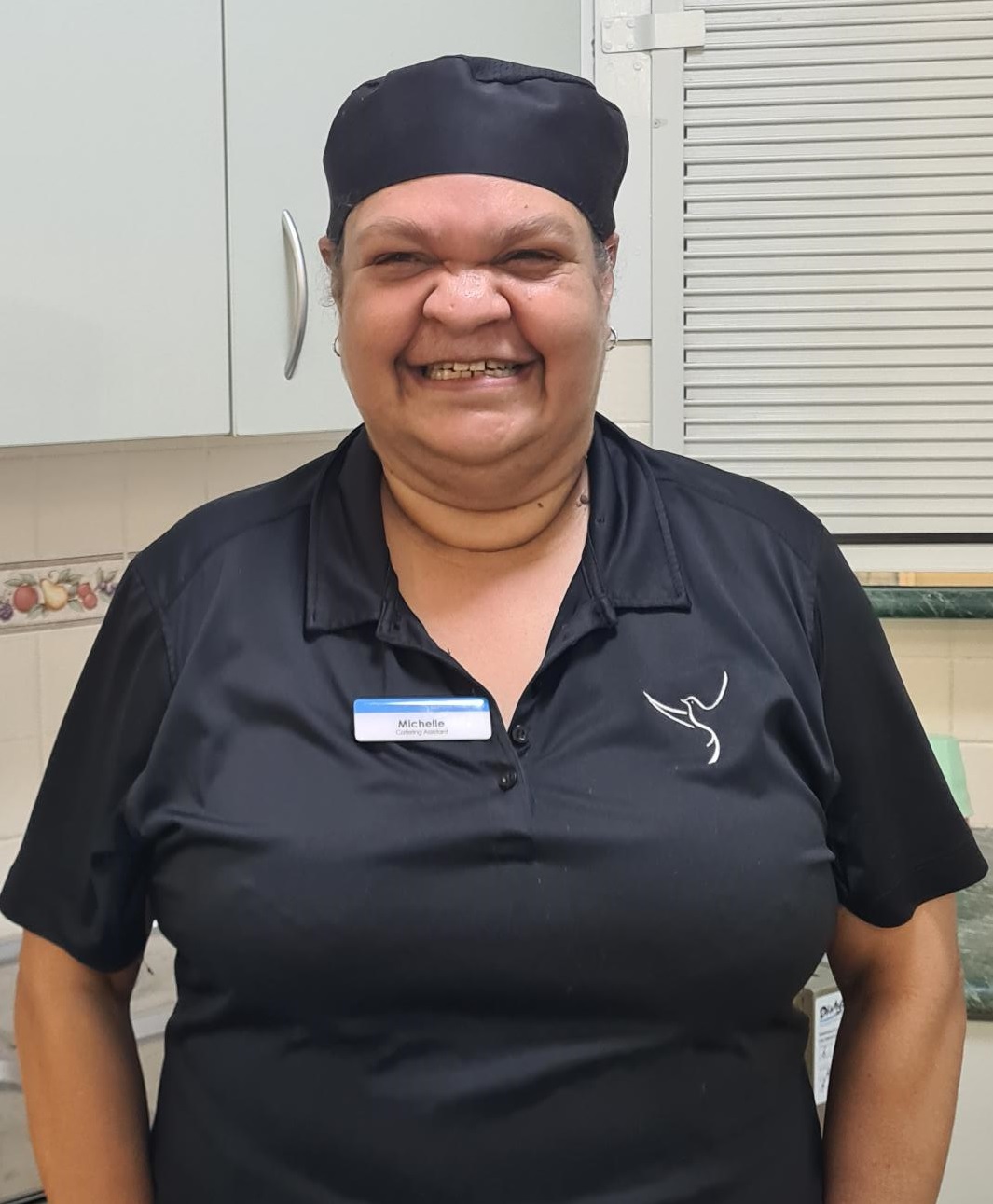 Above: Michelle at Macquarie Care Centre in Bathurst
What does NAIDOC Week mean for you?
Funnily enough, I was actually born in July within NAIDOC Week, so it always resonates with me! It means a lot in terms of recognising our people's rich culture, history and heritage and honouring and remembering my own relatives and what they have achieved.
Can you tell me more about your relatives and ancestors? What clan are you from?
Yes, I am a part of the Kamilaroi clan, which is my mother's tribe (as you inherit your clan from your mother's side). I have two brothers and a 28-year old daughter, plus other cousins who also live in Bathurst. Bathurst is home to the Kamilaroi clan. We have a rich history here.
Tell me more about your family and your background?
My mother and father were originally based in Narrabri and moved to Bathurst in 1970. My father was a high-level footballer who tried out for the Balmain Tigers, but later had to give up football due to an arm injury. My grandmother (who I only came to know later in life) was an activist and a writer. She fought for the farmers out west in Collarenebri for various causes, including issues relating to pollution. She also wrote an autobiography, The Extraordinary Life of Isabel Flick.
I am proud of my heritage and lineage.
How long have you been working at Macquarie Care Centre for?
I have worked here for about four years, but have worked in and out of various other roles at Catholic Healthcare over the years, so have a lot of cumulative experience!
What do you enjoy most about your role?
I love connecting with the residents. I am a great listener and I find that they love to come and chat and tell me their stories. That is the most rewarding part of my job. They love hearing my silly jokes and I enjoy the banter.
Below are some photos from our homes from NAIDOC Week celebrations including didgeridoo performances, indigenous dances, the telling of dreamtime stories and artwork.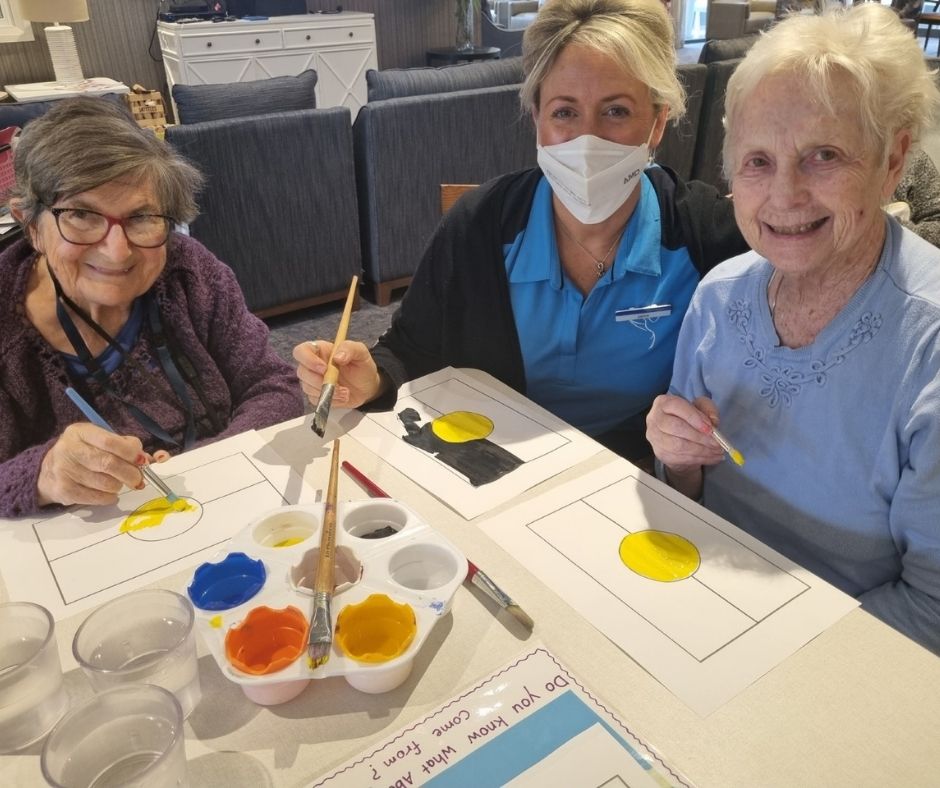 Above: Residents and team members from McQuoin Park paint the First Nations' flag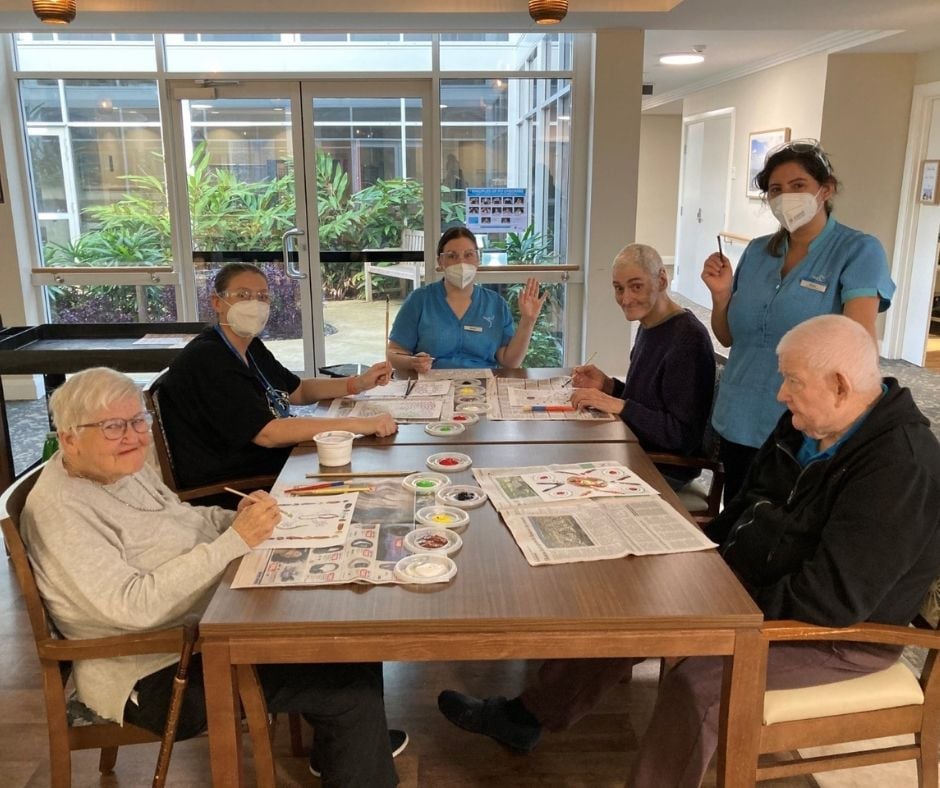 Above: Charles O'Neill Hostel; residents enjoying NAIDOC Week activities
Below, we share the recipe for a delicious lemon myrtle cheesecake and some quandong muffins that the Macquarie Care Centre team enjoyed for NAIDOC Week.
Lemon Myrtle Cheesecake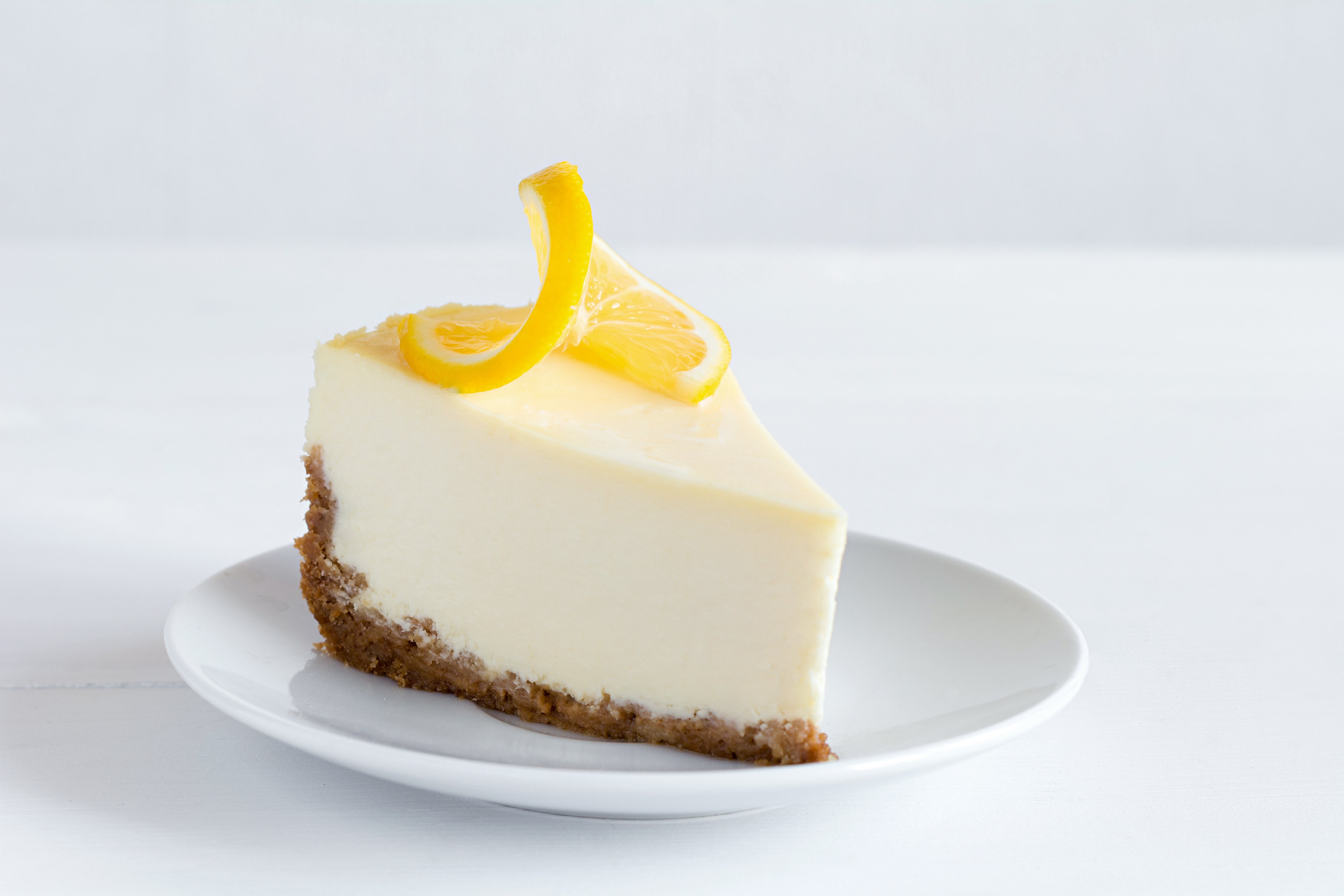 Lemon Myrtle has a fresh tangy flavour which makes it ideal for teas, syrups, glazes, cakes, biscuits, dressings, sauces, ice creams, dips and meat dishes. In the wild, you'll find it in the subtropical rainforests of central and south-eastern Queensland.
Serves 8
Ingredients
Base
1 packet of Arnott's Nice biscuits (blended in a food processor until crushed)
200 grams butter
Filling
500 grams cream cheese
¾ cup caster sugar
1 teaspoon of lemon juice
2 Lemon Myrtle leaves, (crushed in a mortar and pestle until fine, then add to taste as required. You can also use 2 teaspoons of ground Lemon Myrtle as a substitute if you don't have the fresh leaves)
½ cup of full cream milk
1 ½ tablespoons gelatine mixed in with a 1/3 cup hot water (mix until dissolved)
½ cup full cream, (semi-whipped)
Method
To make the base –
Add the 200 grams melted butter to the crushed biscuit mix and mix together until blended well. Press mixture into the base and sides of a standard 20 cm springform cake pan and refrigerate for an hour.
In a food processor, blend cream cheese until it forms a smooth consistency. Add sugar while mixing and gradually add in the remaining ingredients, while continuing to mix in between.
Add the cream cheese mixture to the base and refrigerate until set.
Tip: Cheesecake can be served with lemon wedges or strawberries on top!
Quandong Muffins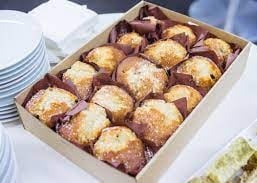 Quandong is a common name for the Wild Peach species, a small desert tree up to 4 metres high, with rough dark bark and pale green elongated hanging leaves.
Serves 12
Ingredients
180 grams butter
¾ cup white sugar
3 eggs
1&1/2 cups self-raising flour
¾ cup full cream milk
1 teaspoon vanilla essence
¼ cup chopped quandongs (add more quandongs to enhance the flavour if desired)
Method
Cream butter and sugar together. Add eggs one at a time, mixing in between.
Add vanilla essence, then add flour in slowly, also adding milk as you go until it has a creamy consistency.
Finally, add in chopped quandongs
Pour batter into muffin patty cases and bake for 18 to 20 minutes.
Click here for more information on NAIDOC Week 2022.