Our new mind+move program will help you stay healthy and engaged, with a range of exciting activities and programs on offer. Whether it is a day trip to a popular destination, or an online class if you prefer to stay connected in the comfort of your own home, there are a wealth of activities on offer.
The mind-move program is run from the Wellness Centre located in Wahroonga's McQuoin Park Retirement Village.
"Our clients are enjoying the variety of activities on offer," says Niall, Leisure and Wellness Hub Coordinator.
"They can exercise and socialise at the same time, and enjoy programs such as the Smart Technology program that enables them to keep up to date with all things digital."
The Wellness Centre is open to both the wider community as well as existing Home Care clients. The program costs can be included as part of a Home Care Package if you are a new or existing client. There is also a low monthly membership fee option, with a pay as you go casual rate.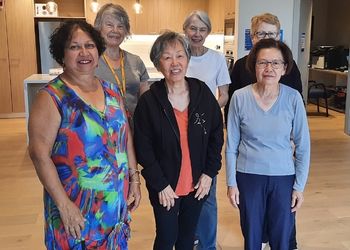 Above: Clients at the Wellness Centre at McQuoin Park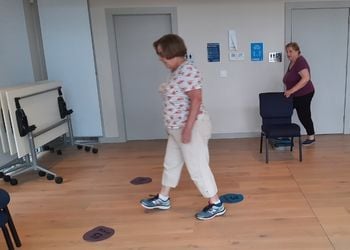 Above: Clients doing floor exercises
The activities and classes on offer include -
Art therapy
Book Club
Meditation
Trivia games
Pilates
Yoga
Chair exercises
Tai Chi
Smart technology
Music concerts
Walking groups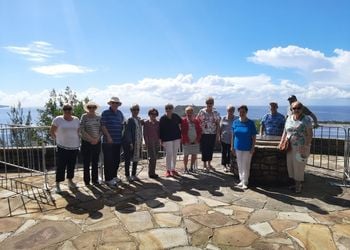 Above: Clients enjoy a trip to Terrigal beach
For more information on the mind+move program or to register call 1300 978 264 or click here