Respite Care for all your needs
We understand that carers need a break from time to time and may find it challenging to balance caring responsibilities with their own needs.
We're here to provide respite care to suit you.
Respite to permanent
Planned breaks
Emergency respite
Short notice respite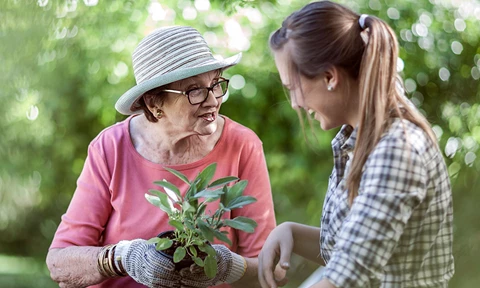 Care at The Haven
During a stay with us, experienced staff will care for your loved one, in a relaxed environment.
The Haven offers a range of activities, that our residents enjoy daily. There are spacious lounge and dining areas and tranquil outdoor spaces for residents to relax and enjoy with visitors and friends.
Our recently introduced new dining experience "with a buddy" system at mealtimes, our residents can be sure to make new friends too.
It's a home away from home.
The Haven Residential Aged Care
"Much loved local residential care home in Wagga Wagga, ensures your care is designed with you."
With a long history of care in the Wagga Wagga community, The Haven offers the ultimate in comfort and security. Set on peaceful, landscaped grounds, there's plenty to love about The Haven. Whether it's the light-filled rooms, spacious lounge and dining areas, or the leafy garden courtyards, you can't help but feel at home.


Why Catholic Healthcare?
A trusted not-for-profit provider of aged care for all.
As one of the most recommended service providers within the industry with highly satisfied clients and residents, we've got your needs covered. Catholic Healthcare guarantees the best in holistic aged care that focuses on health and wellbeing for the body, mind and spirit.