We are proud to be part of the Ageing Well Masterclass Series again this year. The series brings together clinical experts and professionals in the field of ageing, from CatholicCare Sydney, Grief Care, Australian Catholic Super, NSW Trustee & Guardian and Catholic Healthcare.
Social connection and psychological wellbeing was the subject of our first face-to-face Ageing Well Masterclass in Lidcombe. Mission Manager Margaret led the discussion on staying connected and engaged in later life. With 20 attendees it was a stimulating afternoon, with a robust discussion about how to stay connected and engaged, maintaining psychological wellbeing as we age.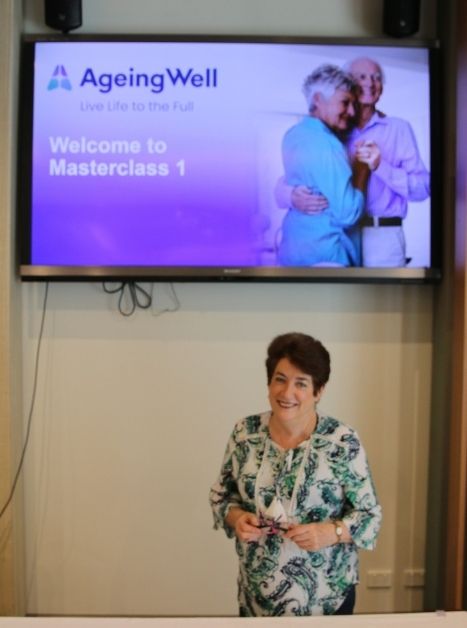 Above: Margaret, Mission Manager leads the Masterclass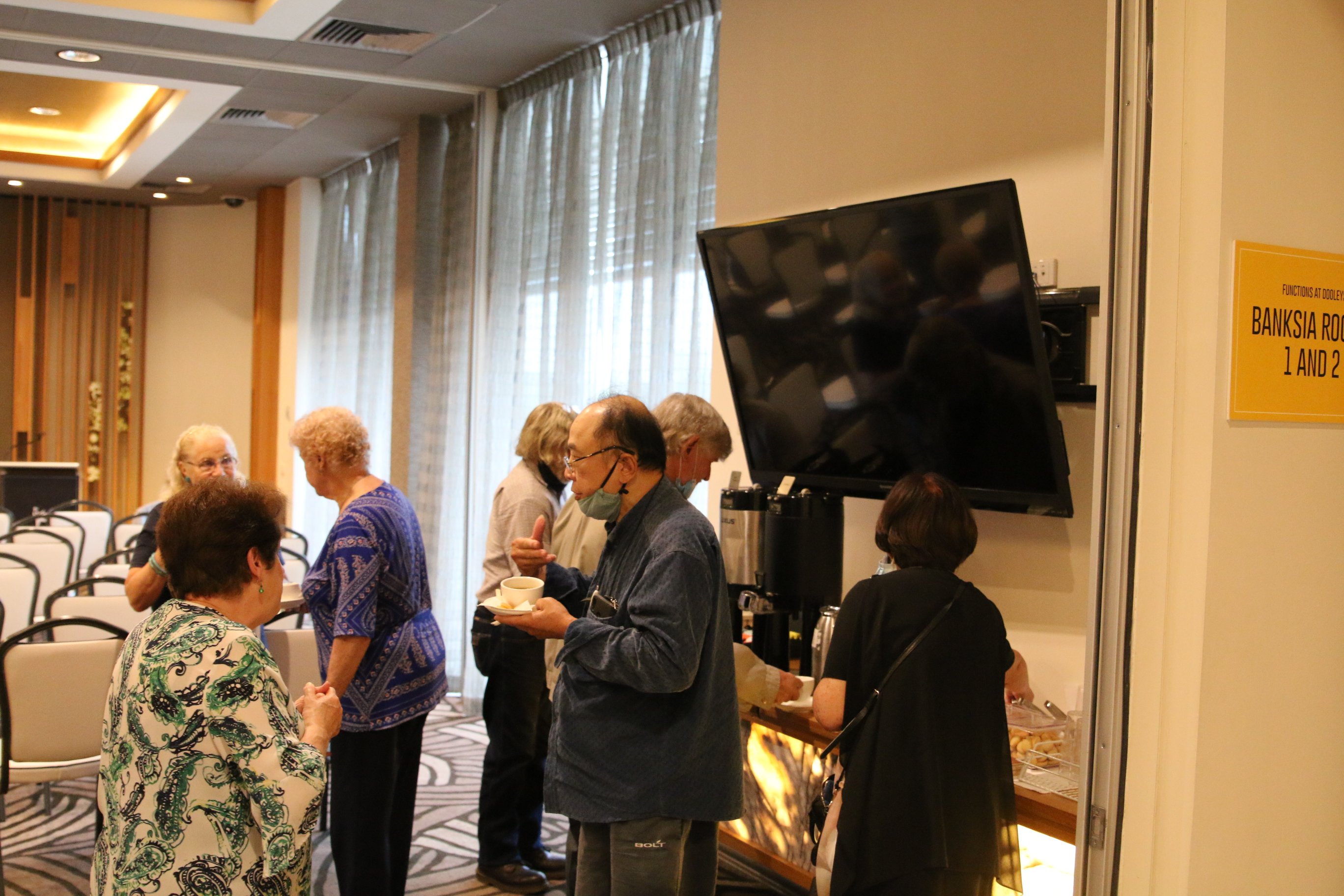 Above: Participants enjoy refreshments at the Masterclass
If you would like to find out more expert tips on all aspects of healthy ageing, please register for our Ageing Well Masterclasses. The five-part series covers a range of topics – including maintaining physical wellbeing, navigating aged care and financial planning for the future.
Register now for your preferred location Lidcombe, Liverpool or Haberfield.

To register today visit