Almost a year after making to the move to Villa Maria Fortitude Valley in Queensland due to a rare bone disorder, Professor Anne Steinemann couldn't be happier.
"Before moving here, I suffered 13 fractures in two years including a broken hand, foot, hip, and spine," says Professor Steinemann, explaining why she was unable to live on her on her own any longer and moved into residential care relatively young.
"When choosing a home, it was important for me to feel that I could remain independent. Villa Maria has it all. It's a beautiful little community and the team has been wonderful. They're caring, compassionate and altruistic – I literally owe my life to their care," she says.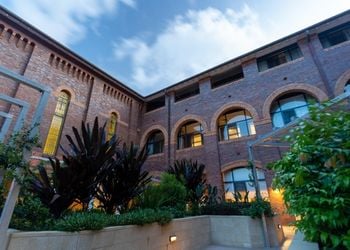 Above: Villa Maria Fortitude Valley
Professor Steinemann first came to Australia in 2011 from the United States, where she had carved out a career as an internationally acclaimed academic in the fields of engineering and sustainability. In 2015, she was invited to Melbourne University as Professor in Civil Engineering and the Environment and Chair of Sustainable Cities and became a citizen in 2019.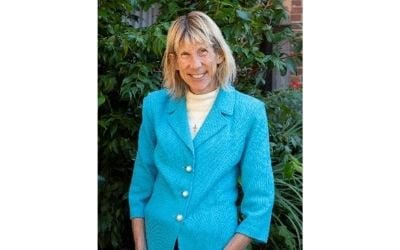 Above: Professor Steinemann
These days, Professor Steinemann still mentors PhD and post-doctoral students and assists with various academic research programs. She works remotely from her home at Villa Maria, and regularly liaises with students via the phone, video, and email.
Professor Steinemann is actively involved in daily life at the Home, where her positivity and wealth of experience is valued by fellow residents and staff alike. She is a regular reader at the weekly Mass services, attends 'holy hour' each Thursday, and volunteers to edit the home's weekly newsletter.
Though the recent Omicron surge has been challenging, it has only increased Professor Steinemann's admiration for the team: "As a resident, I have witnessed how so many staff have gone above and beyond to help keep us safe and healthy, with such dedication. It's highlighted even more what a truly special place and special people we have here. There's so much heart here and it feels like home!"
For more on Residential Aged Care, call 1800 225 474 or click here