The new Catholic Healthcare website has officially launched and has been carefully redesigned and remodelled to offer a range of benefits for all users.
"The team are really excited to launch the new website, which will offer many innovative new tools and resources to benefit users, based on feedback," says Vanessa, Marketing Manager.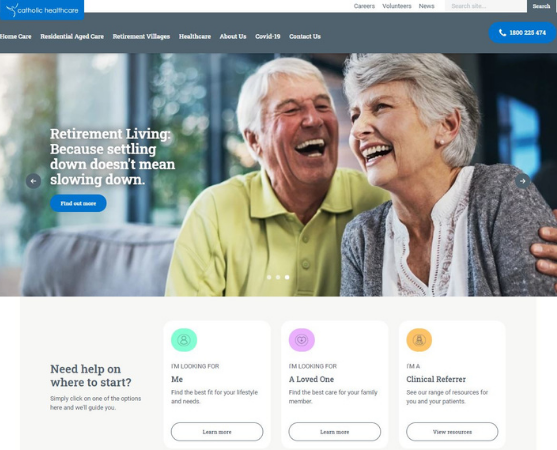 The new website will offer a range of benefits including -
User-friendly design
Easier to find and locate information and services
New Tips, Tools and Resources
The new website is a welcome addition and will be a great asset, going forward.
If you would like more information call 1800 225 474 or visit